All this focus has resulted in engineering becoming competitive as far as college applications are concerned. However, it is interesting to us that not all branches of engineering majors are considered in the same light by students or parents. We have noticed computer science, electrical engineering and mechanical engineering seem to get the spotlight. This is reflected in the application and enrollment numbers at many colleges and what we have observed at O's List.
There are many sub fields of engineering and all of them are worth exploring: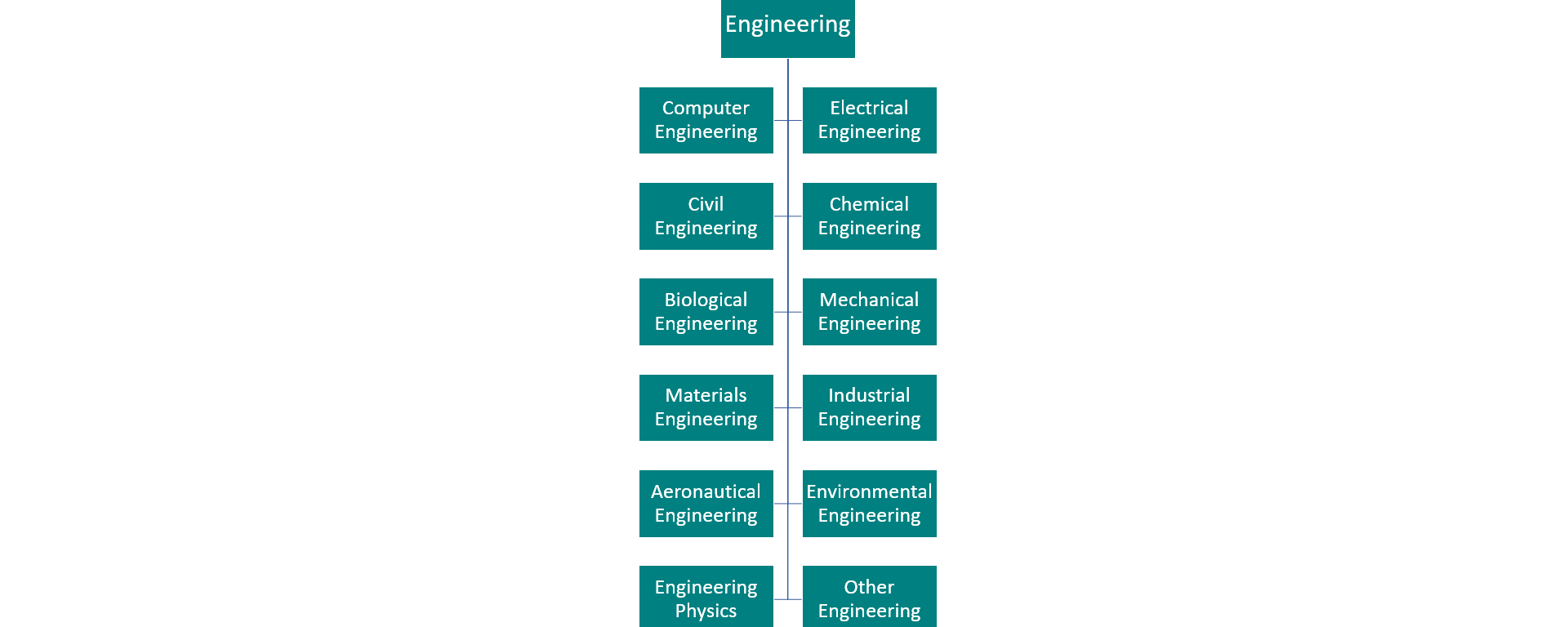 Based on the courses offered at most engineering departments we can assure you that no matter which engineering major you choose, you will do a lot of similar math, calculus, physics, chemistry, basic engineering principles as well learn to program. We covered the overlap in engineering and computer science courses in freshman year in our STEM post. Specialization in a major begins from sophomore year at some colleges or even in the junior year. The biggest divergence in the various engineering majors is really between computer science/engineering (CS) and other engineering majors. CS majors do more of data structures, architecture, hierarchies as compared to other engineering majors. However students in other engineering majors can take advanced CS courses if they would like to do so at many colleges.
Lets take a look at some career options for a couple of different engineering majors and their starting salary. Most engineering departments at colleges have a lot of information for you to read. The easiest to read description that we found is from University of Illinois.
Industrial Engineering

: Average Starting Salary (Bachelor's Degree) — $63,328. Our graduates often serve as a link between engineering and management and work in such fields as:

Automotive, controls systems, and manufacturing
Communication and computer systems
Engineering administration
Operations and quality control
Business systems integration and consulting
Construction
Marketing and product testing
Robotics

Excerpted from https://engineering.illinois.edu/academics/undergraduate/majors-and-minors.html.