How about once the student is in college? Do science and engineering majors share any classes in common? An oft heard adage is that many students change majors once in college. How does that stack up for science, computer science and engineering majors as they all fall under the umbrella of STEM?
Science and Engineering are very broad disciplines and encompass many majors. We choose physics/chemistry to represent science and a combination of electrical engineering, EECS (electrical engineering and computer science) and mechanical engineering to represent engineering. Let's take a look at a few sample freshman course plans at some of the renowned universities that offer rigorous curricula in science, computer science and engineering. We are only comparing freshman courses since by sophomore year most students start taking many more courses in their specializations and the number of common courses can reduce significantly.
STEM-focused Public University: Purdue University
Computer Science and Science is offered by College of Science. Engineering is offered by the College of Engineering.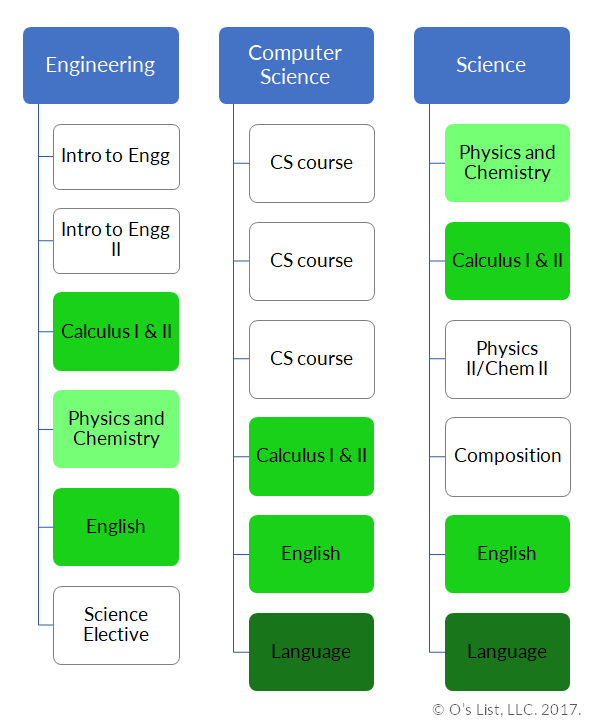 Large All-round Public University: UCLA
CS and Engineering are offered by College of Engineering. Science is offered by College of Letters and Science.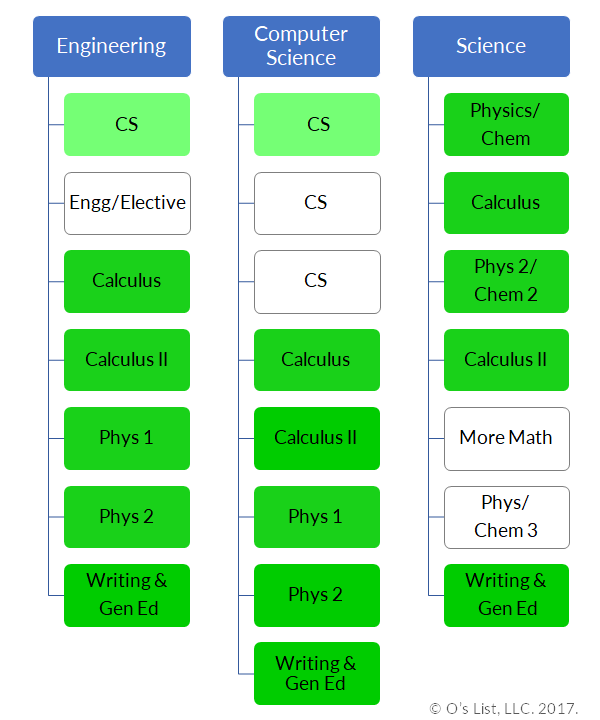 STEM-focused Private University: Carnegie Mellon University
Computer Science is offered by SCS, Science by Mellon College of Science and Engineering by College of Engineering.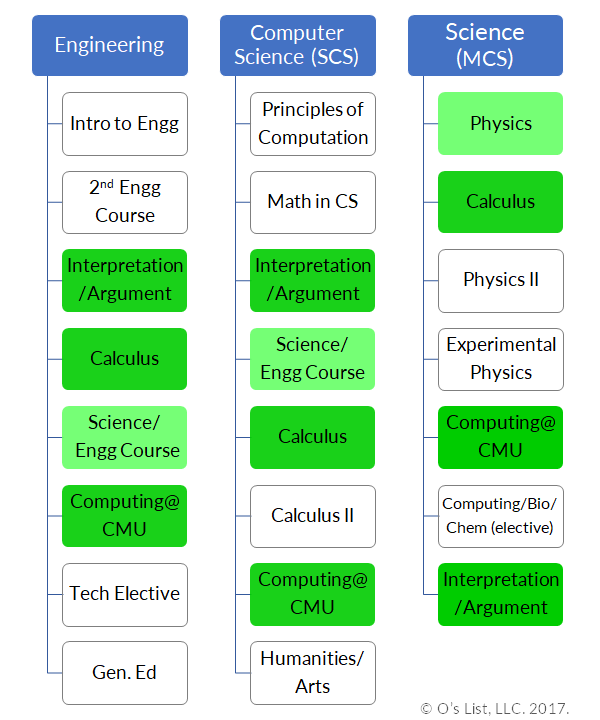 Liberal Arts College: Swarthmore University
Science, Computer Science and Engineering is offered by Swarthmore in the same college.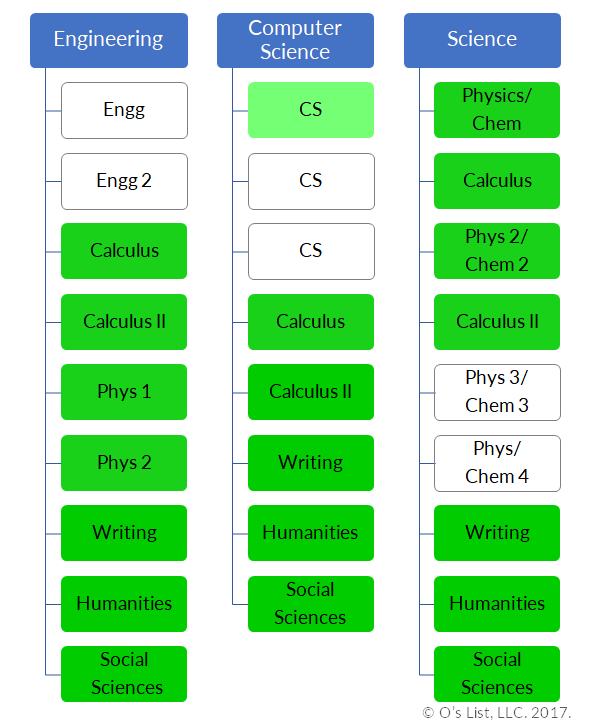 As we look at the charts above, some things jump out. Freshmen in Science, Computer Science and Engineering can share 50-70% of the classes with math, physics and some general education/humanities classes being common. We found that most engineering and science students share common math and physics courses. That reduces somewhat as we start looking into chemistry, biochemistry, math majors or aeronautical, civil, material science or other engineering disciplines. However, computer science and math majors have many more courses in common than computer science and engineering/other sciences.
The big question is how does this impact transfers between the "STEM" majors? While all universities allow transfers between majors and many students may be interested in transferring between the STEM majors, a few things should be noted. Often transfers are only allowed if the student maintains a high GPA in college and there is space in the transferring programs. What is not often advertised or discussed is that if there is too much disparity between the programs, then the student might spend more than 4 years in college and significantly more money towards their undergraduate education. And then there are times when the colleges themselves are highly discouraging such as UC Berkeley Engineering which mentions that transferring may not be a possibility for all students who are desirous of changing their major.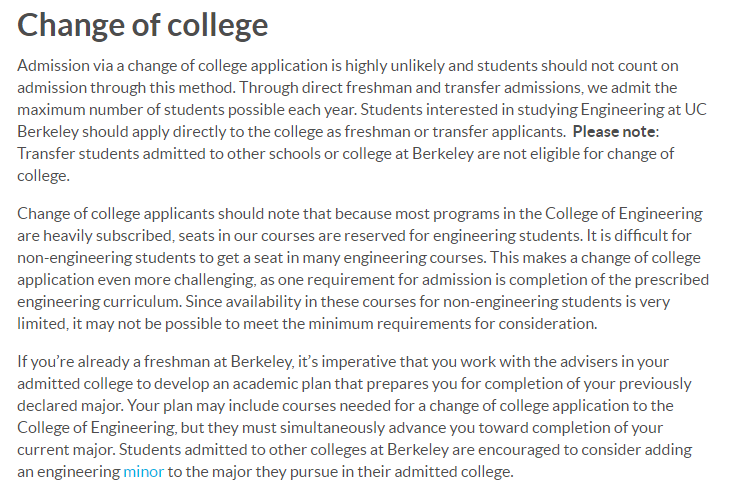 We encourage students to look into the freshmen and sophomore courses if they are not completely sure about their major. It is actually ok to not be completely sure of the major. Some engineering colleges have their student choose a particular major after their freshman year, so that students get to explore different majors being offered. Some engineering schools allow more fluid transfer into their engineering departments while other engineering schools are more particular about their students transferring into engineering from other majors. Usually the science departments are more relaxed about transfers which is why we are discussing transfers in terms of engineering departments.
While engineering, computer science and science departments have a lot of common courses in the freshman year, there are enough differences that the transitions between the STEM majors is not always seamless. Again, this is another place where students need to research the philosophy of the departments and the college especially if they may look to transfer between majors.