Harvey Mudd College is very well known for its sciences and engineering program. And yet they also pride themselves on being a liberal arts college. The HMC students set a great store by internships as is evidenced by HMC's information on internships. It is interesting that they are showcasing their large group of Tesla interns … a feat that is usually hard for most Liberal Arts Colleges to pull off.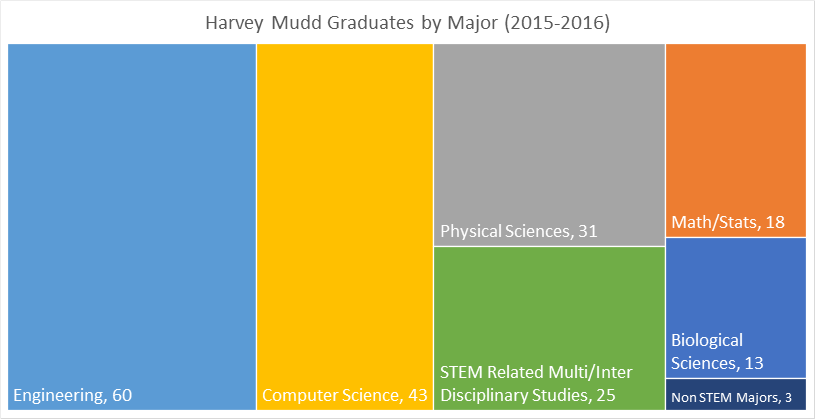 In 2015-16 graduating year, they had 193 graduates of which 190 were in STEM related majors. They are incredibly strong in all aspects of sciences, computer science and engineering. In addition most of their students do have the ability to take courses at Pomona, Claremont and other colleges in the Claremont Consortium of Colleges (5Cs). They also share library and other social and academic resources within the consortium colleges which are all Liberal Arts Colleges.
How do students view HMC? We had Nandeeka, a current HMC student, give us her views on HMC after her freshman year.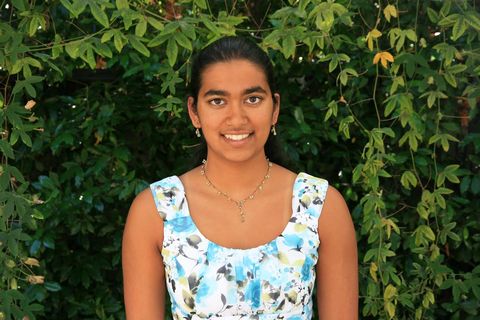 Classroom Experience: I have really enjoyed my first semester at Mudd. The academic experience of the school has been amazing so far. Because it is such a small school, there is a lot of interaction with professors. The professors literally make an effort to know your name before the first day of class. There are ample opportunities to ask questions and talk to them, both during class as well as during office hours.
Upperclassmen are awesome: In addition, there is a lot of opportunities to get help from upperclassmen and peers. Upperclassmen hold tutoring sessions called Academic Excellence and many students work on homework together in the dorm lounges.
What makes it a great experience for her: There are a multitude of clubs to join at Harvey Mudd and across the 5Cs, from Society of Women Engineers to CafeSHMC — a coffee club. Even though Harvey Mudd is a small school, a little over 800 students, there are over 6000 students across the 5Cs with different interests and personalities, making the school seem a lot larger. I went into Harvey Mudd pretty sure that I wanted to study Computer Science, but if you are undecided, core is a great way to explore the six departments.
Do you have to declare your major?: HMC has a three semester-long core curriculum, so all freshmen take only core classes. Students don't have to declare their majors till their 3rd or 4th semester, so freshmen can be undeclared.
How about the essays?: Yes, I wrote about my choice of major while applying. I was pretty sure I wanted to study Computer Science, though I wanted to keep the option for Engineering open. My love of Computer Science featured strongly in my Common App essay as well as my "Why Harvey Mudd?" essay.
It sounds like Nandeeka is having a positive college experience at HMC where she is able to combine her love for engineering along with a liberal arts philosophy. That's HMC for you!