University of Portland (UP) was founded in 1901 as a liberal arts college offering humanities and sciences but then expanded to offer many more majors. Today, it has 5 different schools under its umbrella: College of Arts and Sciences, Pamplin School of Business, School of Education, School of Nursing and Shiley School of Engineering. Some of the most sought after majors at UP are nursing, biology, psychology, mechanical engineering, financial math and marketing. This is not surprising given the proximity to so many potential employers in Portland.
Most of the students at UP are from the West Coast states of California, Oregon and Washington. UP is a highly residential campus in a large urban setting. Students are also attracted to UP because of its focus on internships and other work related experiences in addition to an undergrad education. More information about their student outcomes can be found here.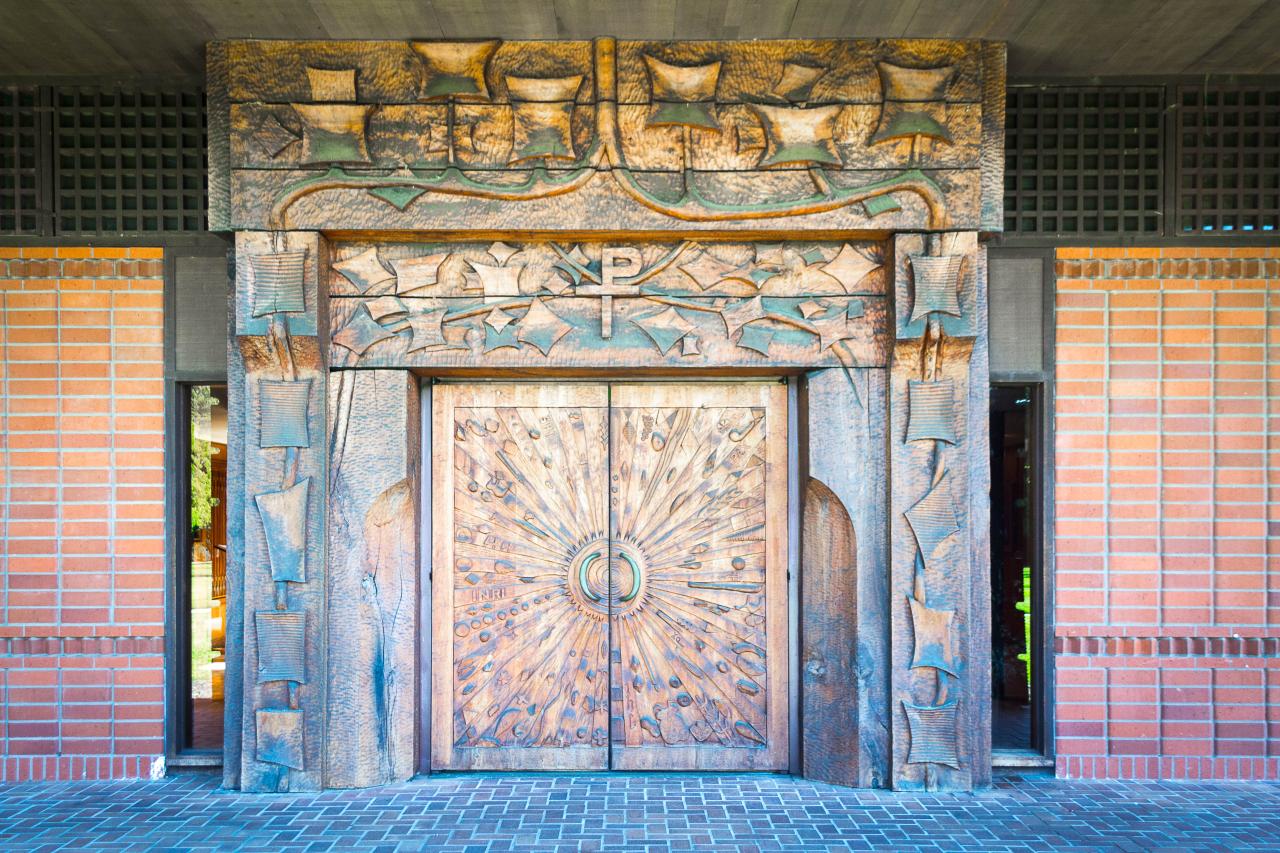 The best description of any college really comes from its own student. Ali, a senior majoring in business marketing at UP very kindly offered to tell O's List about UP.
Why did you choose to attend UP?
I chose to go to UP because of the size of the university, the student community and its location.<
Did you write or indicate interest about your major in your application?
Yes, I applied to specific school within the college and I indicated my major of interest.
[O's List comment: This is not required for an application to UP with the exception of nursing programs where you do have to declare the major during application and have completed a year of chemistry by your senior year.]
What do you like about your college?
I like the size of my school, along with the many perks that come along with the size of it. For instance, my professors know me by name and are able to provide support to each student. Additionally, I feel like less of a number at my school and am treated as an individual. I also like opportunities that come from attending a small school. For example, my school has a very strong alumni connection that allows students to network (ultimately leading to further insights and opportunities).
Do you like the location and size of the campus? Why?
Yes, the size and location is amazing. Portland is a wonderful place and I especially love where UP is located within Portland. It is close to downtown but not in downtown. That is something I really enjoy. There are lots of activities to do within the greater Portland area, as well.
What do/did you feel after one semester there?
I personally had a hard time adjusting to college, but I think that had to do less with the college itself and more with myself. Adjusting to moving away and starting college in general was difficult for me. Ultimately, it took time, but I eventually acclimated and now I really enjoy it here.
How did you like the freshman classes?
Professors are generally very accessible. Professors are generally even more accessible for freshmen classes, as they know students are adjusting to college-level classes. Classes are also quite small, which helps with the adjustment to college classes (as classes are about the same size as high school classes).
What is the size of a freshman class?
In each class, there are approximately 35 students. My smallest was 12 students and my largest was 40.
Were your freshman classes taught by professors? Or TAs?
At UP, professors taught and graded the homeworks. Had office hours with professor.
What do you think about the core classes?
They help students become very well-rounded, although, they are not my favorite classes (as expected, as they are typically the non-major courses).
Tell us a bit about student-faculty interaction, support at the college, office hours.
UP is very supportive and really cares about their students.
Tell us a bit about the extracurricular activities, clubs, club sports that you participate in at college.
I was the co-president of the UP Marketing Group on campus during my sophomore year. It was a great leadership opportunity and taught me a lot.
Tell us about any summer work that you may have done as a college student.
Many students have internships or work. I interned last summer in Intel's Global Marketing Communication department and worked the previous summers at REI.
Does the college help you find internships through their career center? Or do you have to find one by yourself?
UP has a good internship program, but I am also looking on my own.
Finally some helpful and very on point advice from Ali for any prospective college student.
There is no ONE right school for you. Find a school that works for you and go for it! Every college is going to have their positives and negatives, as there is no perfect school. Also, a lot of it is what you make of it. Have fun, work hard, and don't be too hard on yourself!
It has been a positive experience for Ali at UP. Many other students seem to share a similar viewpoint. To sum it up, University of Portland is a private university in a great location with a strong emphasis on community, student well-being and student outcomes.