So, by filing one form you can get federal and state aid as well as institutional aid from colleges. Some colleges also use the CSS Profile in addition to the FAFSA to determine your institutional aid.
Filing the FAFSA is what is going to unlock the need based aid for you. Financial aid can be need based aid and merit aid. Need based aid depends on your and your family's income and assets and the number of children in your family attending college at the same time. It also depends on the cost of college.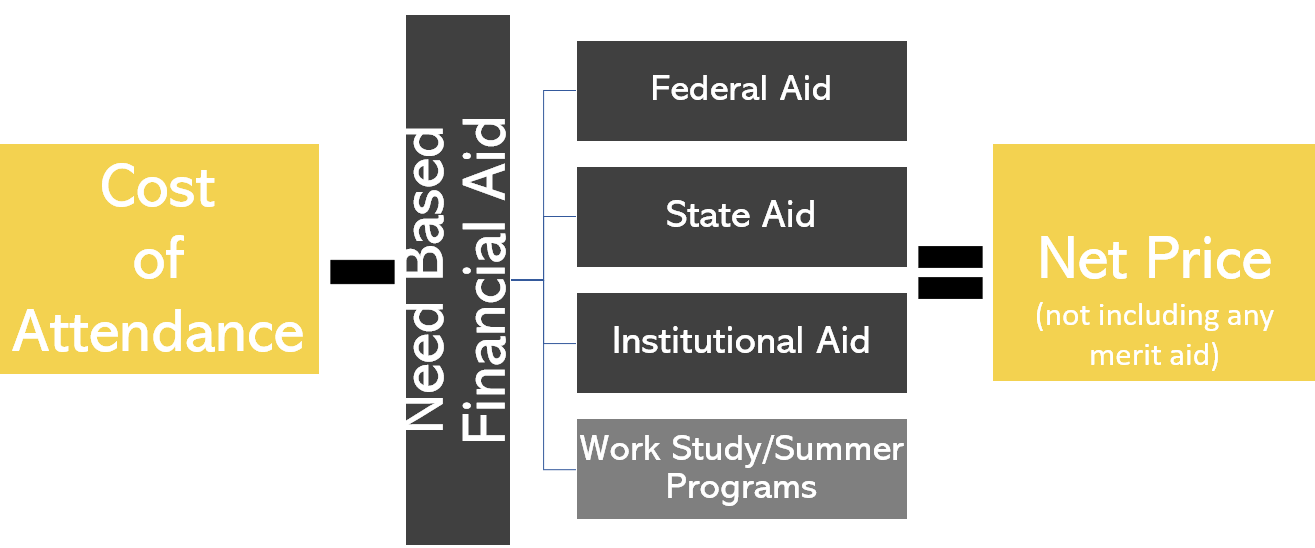 The FAFSA process has two sets of deadlines, and it is important to be aware of both of them.
Filing Deadlines:
That is the most important thing to keep in mind as you look for financial aid. FAFSA 2022-2023 is open for filing from October 1, 2021. The last date for filing the 2022-23 FAFSA to receive federal aid is June 30, 2023. The deadline for filing the 2021-22 FAFSA is June 30, 2022. This is the federal deadline. However, that is not the only date you should be noting on your calendar. There are two other critical deadlines:
State deadline: Each state has its deadline by when you have to file the FAFSA so that you can get any state awarded financial aid. E.g. the deadline for Cal grants awarded by California to its eligible residents is the March 2 filing deadline of the FAFSA. Check your state's deadline.
College Deadline: Each college has a deadline by when you must submit the FAFSA so that you can get institutional aid if you are eligible to receive any aid. These deadlines can be called priority deadlines or financial aid deadline and will vary from college to college. Please check on the financial aid website of the college or you can also call their office of financial aid to talk with someone about it. Usually, the college deadlines are earlier than both the state and federal deadlines.
There are a few things to keep in mind as you file the FAFSA. We have made it easy for you by collecting all the resources you will want to read before you begin the process.
Please fill your FAFSA as it is one the best things you can do to get financial aid towards your or your student's education. A great way to check if you are eligible for financial aid is to use the net price calculator which is available on every college's financial aid webpages. Even if you feel that you may not be eligible for financial aid, it is a good idea to file the FAFSA, to protect against a loss of income. If you have not filed the FAFSA and there is a loss of income, you will not be able to avail of any financial aid. Our recommendation is that every family should file the FAFSA.
The O's List Team
Your Handy Resources for Filing the FAFSA
Important Notes About Filing the FAFSA
Parents and students need separate FSA IDs.
If the student has filed a tax return or has separate bank/brokerage accounts, W-2s, etc.; have those available along with the parent's information.
While filing the FAFSA, please avoid simultaneous logins by the student and parent.
Please avoid these common FAFSA mistakes
File FAFSA by the financial deadline of the college and the state deadline for state aid.
Video Tutorials for FAFSA
It might be helpful to go over some tutorials before filing the FAFSA. The videos will give you a visual guide and few helpful tips. These are the tutorials that we liked: